17,818 Global CARY Family Members
Our in-person family gatherings
Our TEDx talk about family gatherings

CARY Family History
CARY

CAREY, CARREY, CAREYE

Cary/Carey is an old Somerset and Devonshire surname; and it is additionally a French surname, which is synonymous with Carrey. Carey, however, also represents at least eight Gaelic-Irish surnames (see Carey page) and as such is numerous and widespread.

1) The English surname was historically most frequently found in Somerset and neighbouring counties, probably named from Castle Cary in Somerset. It occurs early, e.g. in the Somerset 'Feet of Fines': Philip de Kary (1203), Gunilda de Kary (1235), Peter de Cary (1280). There were several Bristol merchants of the name Cary in the 16th/17th centuries, who used similar arms to the gentrified Devon Carys. The surname was numerous and found in both forms in Somerset in the 1871 Census: Cary 110; Carey 220.

2) The landowning Cary family of Devon (Cockington and Clovelly) may be named from the place in Devon recorded as 'Kari' (Pre-Celtic or Celtic language) in the Domesday Book (1086), an estate on the River Carey in West Devon or from Castle Cary on the River Cary in Somerset. The root meaning is uncertain: Old European 'kar'- 'hard, stony' according to Watts (Cambridge, 2003) or Celtic 'car'- 'friendly, pleasant' (Eckwall, Oxford, 1963). This family's eponymous ancestor appears in the 1564 'Visitation of Devon' as 'John Cary of Cary'.

Sanson de Cari held lands in 'Buckland' in Devon in 1197 (Devon Feet of Fines, No. 4). In the 1871 Census we find: Cary 14; Carey 54.

3) Cary (pron Cahree) is also indigenous to France, and is found mainly in the Nord-Pas-de-Calais region; the derivation may be from preCeltic or Celtic 'kar'- 'stone, stony place' (J-P Dickes, 'Les Nom de Famille...' Boulogne, 1986). Carey (pronounced Carré) also occurs in the same region and there are numerous mentions in the records of both forms. Examples in the records: François Cary & Jean Cary, Wavrin, Nord, 1669, 1683; and Antoine Carey & Marianne Carey, Broxeele, Nord, 1715, 1765.
There may be a Norman connection with the West Country surname as one Geoffrey de Kari is mentioned in the Norman Rolls held in Calvados (1150-61) as giving land to the monks near Bruton, Somerset.
As has been noted, the spelling Carey likewise is indigenous to several parts of France, mainly Normandie, Bourgogne, Nord, Île-de-Paris and is a variant of (de) Carrey, which has a similar etymology to Cary.

4) Cary/Carey is also a Cornish surname, and probably derives from the same Old European root 'kar'- 'stone/stony', as in Carey Tor on Bodmin Moor. There is some confusion with Carew in this county, from local names Kerrow etc., from Cornish 'ker/car',meaning 'fort/encampment'. 1871 Census figures are: Cary 26; Carey 10.


HISTORICAL NOTES

The Devon Cary arms in the 'Visitation' were: 'argent, on a bend sable, three roses of the field; crest: a swan proper' (v. also Burke, 'General Armory', 1884). Their motto was 'virtute excerptae'. It is these arms which are misleadingly offered, complete with spurious links to O Ciardha & c., to the many Careys of Gaelic Irish extraction by heraldic firms in Dublin and on the web.
The best known branch of the Devon Carys, were the Barons Hunsdon (created 1559), who from the 16th century spelt their name 'Carey'. William Car(e)y of Chilton Foliat, Wiltshire was a member of Henry VIII's court; he was a cousin of Henry VIII through his Beaufort grandmother. Carey married Mary Boleyn, Queen Anne Boleyn's sister, in 1520; his children, then, were doubly cousins to Queen Elizabeth. Charles 1 awarded them the titles 'Earls of Monmouth' (1626) and 'Earls of Dover' (1628): arms as those of Devon Cary, (see Images below). They became extinct in 1765.

Another branch of the Devon Cary family were made Viscounts Falkland in the Scottish peerage (1620) by Charles 1; this title was upgraded to the Earldom of Falkland (1722) in the Jacobite peerage of the exiled Stuart king, James. Their name is still spelt 'Cary', and they are the sole surviving branch.

Sir George Car(e)y of Cockington was Lord Deputy/Treasurer of Ireland 1598-1606; he described Catholic clergy there as a 'wicked rabble', although his father and brother were both Catholic. His relation, Sir Henry Cary, 1st Viscount Falkland, was Charles 1st's Lord Deputy of Ireland 1622-28; he tried, unsuccessfully, to banish priests in 1623; again, his own wife and son were Catholics. (Refs: historyofparliamentonline.org). The Carys of Cockington, latterly of Torre Abbey in Torquay, became extinct in the male line in 1916, with the death at the Somme of Lieut. Launcelot Robert Sulyarde Plantagenet Cary.

In fact, the Devon Carys were known as 'papists' and 'recusants' throughout recent centuries. Examples: 'papist' Sir Edward Cary of Cockington, had his estates sequestrated on the 20 May 1646. The Carys of Long Melford, Suffolk (orig. Devon) were also Catholics; a son, Edward, was made chaplain to James 11's army. The Catholic 6th Baron Hunsdon, Robert Carey, was made Colonel of the 12th Foot in 1688, in the army of James 11, whom he served in Ireland at the Battle of the Boyne, and whom he followed into exile.

The Anglo-Irish Carys of Whitecastle, Inishowen, Donegal, originally from Devon (of whom the author Joyce Cary) petered out in the area in the 20th century; their arms were the same as Cary of Devon, with the motto 'sine macula'. They were outnumbered by neighbouring indigenous Catholic Carey farming families in the very same area of Greencastle, Moville etc. in Inishowen (see 1911 Census).
A Cromwellian Captain, Peter Car(e)y, a Devon man, obtained land on the Blackwater in N.E. Cork in the 17th century; he and his wife are recorded in the '1659 Census'. The property became known as 'Careysville'. The family later bought Glenabbey, now known as 'Carey's Castle', just south of Clonmel, Tipperary in the 18th century. They became extinct in the 19th century. It is their arms, as of Devon Cary, which appear under 'Carey' in Kennedy's 'Book of Arms' (1816). Needless to add, they had no connection to the very numerous native Carey families found in both Cork and Tipperary, and elsewhere in Munster.


RELATED MATTERS

The Welsh-Norman family named from Carew in Pembrokeshire may be the source of some bearers of Cary/Carey in Wales and England, with the proviso that many Careys there now would be of Irish immigrant stock. Welsh Carews are recorded as settled in the West Country in the late Middle Ages (see Carew page). However, Carew in Cornwall may be indigenous, from Cornish locative names Kerrow, Caroe, &c. the derivation being similar to that in Wales.

Carey as such is the name of a Channel Island family long established in St Martin's Parish, Guernsey, whose name is a variant of the Norman French Carrey. The Guernsey family traditionally spelt their name Careye. Families of Carrey/Carey are recorded in Eure, Seine-Maritime and Calvados.The Guernsey Careys have no known connection to the West Country Carys, although confusingly from the 1580s they used the same arms, which they registered in 1915, with a crescent added.


SOME FACTS

In Griffith's 'Valuation' (1846-64) of Ireland Carey households were far more numerous than Cary, with 1, 308 households to 33.

The 1891 Census of England showed roughly twice the number of Carey in Lancashire (746) than in Somerset (347); this reflects the growing number of Irish immigrants to G.B. in this period.

In modern Britain, telephone directories show highest numbers of 'Carey' located in areas of Irish immigration: Greater London, Greater Manchester & Lancashire, West Yorkshire, West Midlands and the Glasgow area.


Pat Carey
Who can see your post?
Your post will show up in News Feed, on your profile and in search results.
Public

Anyone on or off Wales101

Friends

Your friends on Wales101

Specific

Only show to some friends

Only me

Only you can see your post
Share and remember important moments from your life.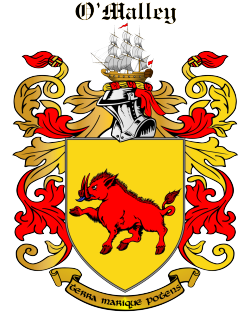 Please could you help me on my journey researching my Carey ancestors my DNA matches show my paternal grandmother is Catherine Carey 1913-1963 daughter of John Carey 1882-1939 whom married Jane o Sullivan 1878-1938 possible grandfather Thomas Carey 1850-1911 possible Thomas Carey 1799-1810 the research I have done so far takes me to Somerset as well as Cork Ireland & Wales any info would be gratefully received to get me on the right path. Regards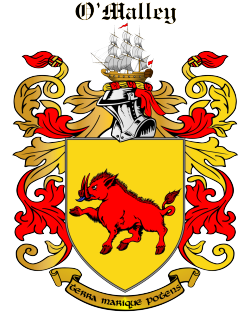 Please could you help me on my journey researching my Carey ancestors my DNA matches show my paternal grandmother is Catherine Carey 1913-1963 daughter of John Carey 1882-1939 whom married Jane o Sullivan 1878-1938 possible grandfather Thomas Carey 1850-1911 possible Thomas Carey 1799-1810 the research I have done so far takes me to Somerset as well as Cork Ireland & Wales any info would be gratefully received to get me on the right path. Regards
Join the Irish Learning Rooms
SHOP
Show off the CARY Family Crest…
Wear your crest with pride...plenty of products to choose from