0 Bourgogne (Burgundy) Diaspora around the world
Our in-person family gatherings
Ireland's President Higgins family message
Our TEDx talk about family gatherings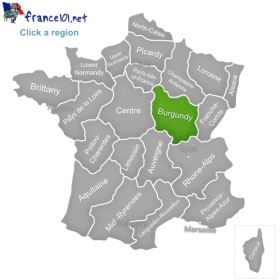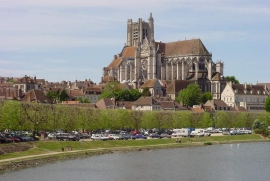 1240-Auxerre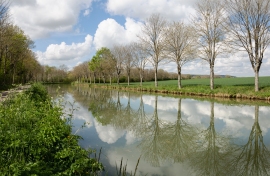 Canal Bourgogne vers Fulvy - Photo: Myrabella / Wikimedia Commons
CC-BY-SA-4.0, via Wikimedia Commons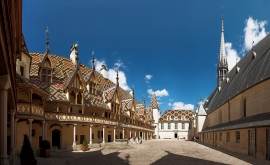 Hostel Dieu Beaune - By Stefan Bauer (Own work)
[CC-BY-SA-2.5], via Wikimedia Commons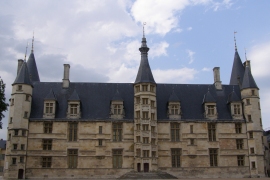 Nevers - Palais Ducal - By Loïc Corbasson (Photo prise par moi-même)
[GFDL, CC-BY-SA-3.0 or CC-BY-SA-2.5-2.0-1.0], via Wikimedia Commons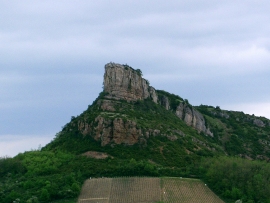 Roche de Solutré - By PRA (Own work)
[CC-BY-SA-3.0 or GFDL], via Wikimedia Commons
If you need some convincing to visit the inland French region of Burgundy, perhaps you haven't heard of its charming small villages, delicious traditional food, Flemish-influenced architecture, incredible nature, and world-famous wine.
Burgundy is one of France's most famous wine regions, with several types of grapes and wines that give the region fame throughout the entire world. Its vineyards are incredibly prestigious and visitors come from all over the world to tour them, try their delectable wine, and get a few pictures of the French countryside that are worthy of envy.
For anyone wishing to try other things, the region's traditional cocktail, the kir, offers a delicious and unique taste. If you're lucky enough to come to the region in November, you might be able to taste the Beaujolais Nouveau wine that comes out during the third week of the month. This wine is only available at this time of the year, since it is meant to be drunk young.
The region's charm, however, is not only confined to its wine, its cuisine has also given it an important name. In fact, some of the region's local dishes like the coq-au-vin have now become an emblematic dish for the entire country of France. Its beef bourguignon is also a favorite with both French people and tourists, and its Époisses de Bourgogne cheese is well-known around the world. The Dijon mustard, named after the region's capital, is something that is never missing in a French house. Its taste is strong and fairly unique so that only a hint of it can give spice to any dish.
Burgundy also counts with incredibly beautiful landscapes that include green forests, lakes, and hills. The region is perfect for anyone looking to go fishing, walking, or bike riding. Its countryside is astonishingly picturesque, decorated with small villages and castles, and a look into a simpler lifestyle. Cluny and Semur-en-Auxois are two medieval towns that stand out for their beauty, but perhaps the most recognized is Vézelay, whose breath-taking cathedral has been named as a World Heritage site.
The Burgundian capital, Dijon, is a perfect city for a short trip, especially for anyone looking to relax and go at a slower pace. It has a university which has attracted many international students, and it counts with very important pieces of Gothic and Renaissance music and art since its patrons in the Middle Ages gave a high importance to the arts that continues to this day. The architecture of the city was not a victim of many bombings during World War II, so it is very well preserved and mostly intact, something that, unfortunately, is not common in many French cities.
Like the other major cities of the region, Dijon is fairly small, much smaller than other regional capitals, but this only adds to the Burgundy's simple and gracious lifestyle. As such, Dijon offers both an international and diverse crowd, and the small pleasures of the countryside with a calm pace and very friendly people.