0 Alsace Diaspora around the world
Our in-person family gatherings
Ireland's President Higgins family message
Our TEDx talk about family gatherings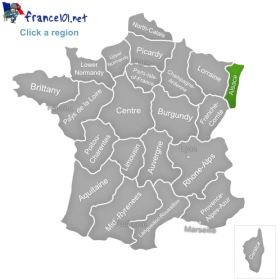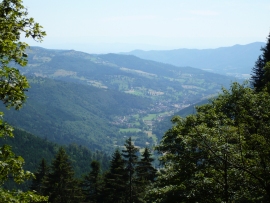 Blick_ins_Münstertal_140707 - Neptuna at the German language Wikipedia
[GFDL or CC-BY-SA-3.0]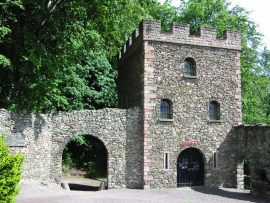 Château de Schirmeck - Commune de Schirmeck (Bas-Rhin) - Reconstruction partielle (1989) et musée
Photographie personnelle, prise le 29 juin 2006 * Copyright © Christian Amet == Licensing == {{self|cc-by-2.5}}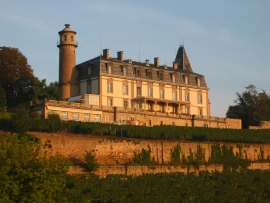 Chateau_d´Isenbourg - By Rollopack (Own work)
[GFDL or CC-BY-SA-3.0]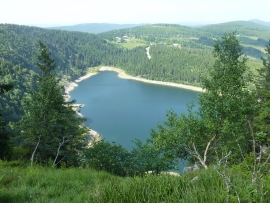 Gazon_du_Faing_-_Vue_1_sur_le_Lac_blanc - By Tubamirum (Own work)
[CC-BY-SA-3.0]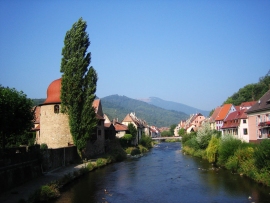 Thur_Thann - Runghold at the German language Wikipedia
[GFDL or CC-BY-SA-3.0]
Bordering Germany and Switzerland, Alsace is metropolitan France's smallest region, and has a very unique culture influenced by its geographical location and history. From its food, to its dialects, to its architecture and landscapes, Alsace will give you an insight into a very different side of France and one that is not to be left unexplored.
Once a part of Germany, there are still heavy German influences that can be found in the entire region. The traditional dishes of the region, for example, rely heavily on pork and have a distinct flavor that is very different from other French regions. The architecture of its cities and towns, especially at the north of the region, resemble that of traditional German and Northwestern European countries. Despite this, however, people from Alsace are very proud to call themselves French, and their culture definitely brings some variety and spice to the country's heritage.
Strasbourg is the regional capital, and an incredible city. Its most famous church, the Strasbourg Cathedral is an incredible mix of gothic architecture and roman architecture. The Cathedral has an Astrometric clock that draws people in everyday at noon to witness it change hours. The canal in Strasbourg is also a favorite for both visitors and locals, you can stroll on its banks or take a cruise down it. Whatever you do, you're sure to enjoy it.
Strasbourg also has a beautiful palace, le Palais des Rohan, which now houses the Museum of Applied Arts, the Museum of Fine Arts, and the Archeological Museum. During winter, this beautiful city attracts visitors from all over France who want to visit its Christmas market, the most famous Christmas market in France, and one that is also said to have heavy German influences.
Besides its incredible capital, there are cities like Colmar, Saverne, and Thann that should not be missed, and many small villages and quaint medieval towns like Bergheim, Rosheim, and Ferrette. There are also many châteaus spread all around the region, of which the most famous one is perhaps the Château du Haut-Kœnigsbourg, which overlooks the Alsatian plain all the way into the black forest.
One of the most popular things to do in the region is to follow the *Route du Vin* (Wine Road). This road will take you through some of the regions best vineyards and into small towns where you will be able to try the local wine of each place. It is something every wine lover should plan to do at least once.
A visit to Alsace would be best in the spring and fall seasons, since the summers tend to be dry and the winters somewhat harsh. However, a visit during winter would give you the chance to see the Christmas festivities and the aforementioned Christmas market.
Getting to the region directly is easy, as the literally international airport that serves Mulhouse, Basel, and Freiburg is one of the busiest airports in all of Europe. Strasbourg is also about two and a half hours from Paris on train. Renting a car is a great place to explore the region, as it allows visitors to stop in small towns unserviced by the rail system. However, the TER Alsace rail network guarantees that people without a car can still enjoy the best the region has to offer.