0 Lorraine Diaspora around the world
Our in-person family gatherings
Ireland's President Higgins family message
Our TEDx talk about family gatherings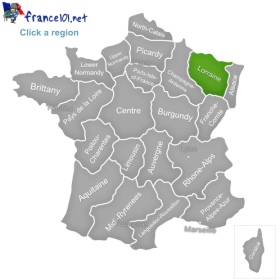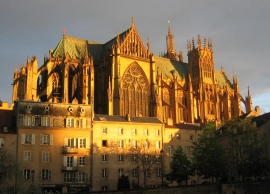 Cathedrale_metz_2003 - By Baal77 (Own work)
[GFDL or CC-BY-SA-3.0], via Wikimedia Commons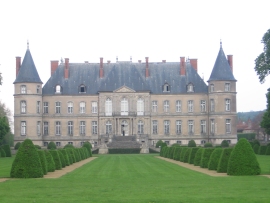 Chateau_de_Haroue_003 - By M.Minderhoud (Own work)
[GFDL or CC-BY-SA-3.0], via Wikimedia Commons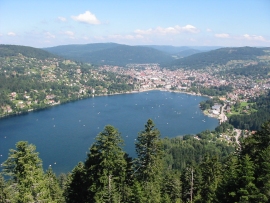 Gerardmer_vue_de_Merelle - By Copyright © Christian Amet (Uploaded by Cham)
[CC-BY-2.5], via Wikimedia Commons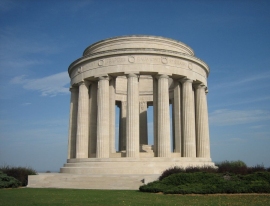 1. Montsec_monument - By Sts (Own work)
[GFDL or CC-BY-SA-3.0-2.5-2.0-1.0], via Wikimedia Commons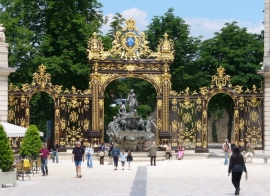 Nancy-place-stanislas-sued - By Enslin (Own work)
[GFDL or CC-BY-SA-3.0], via Wikimedia Commons
Lorraine is a region in Eastern France that has a very unique culture due to its heavily Germanic influence, and its status as the only region in France that borders three countries- Germany, Belgium, and Luxembourg. Because of its geographic position, it has been historically a very important strategic point for the international and political relations between the four countries.
As the region was passed from France to Germany and back several times before finally settling within French borders, there is a quite interesting cultural identity to the region. Part of Lorraine still holds a strong Germanic heritage that makes it a melting pot of ethnicities and traditions. The regional languages, Alsatian and Lorrain, are very close to German and clearly reflect the influence the country has had on Eastern France. As in many other French regions, there have been recent movements that call for a reinforcement of the regional languages of Lorraine.
Despite this heavy German influence, the residents of Lorraine are very proudly French. Unlike other regions with a strong regional culture, this region places its French identity above its regional culture; perhaps as a reaction to its unstable identity throughout most of history.
The most impressive nature in the region can be found in the Lorraine Regional Natural Park, which stands between Nancy and Metz and offers visitors and locals beautiful, and tranquil landscapes, as well as an escape into nature. The park is also spotted with beautiful ancient ruins and rural sceneries.
Another unique aspect of the Lorraine region is its delectable cuisine, which is based heavily on potatoes, smoked bacon, and the mirabelle plum fruit that is emblematic to the region. Some of the most famous dishes are the Quiche Lorraine, a delicious quiche made with regional ingredients; the Andouille, a sausage made with tripe; madeleines, pies, and cheeses.
Unlike in all other regions, Lorraine has not one but two regional capitals: Nancy, its cultural capital, and Metz, its administrative capital. Both cities have been battling for the title for years and there is a strong rivalry between them.
As a university town, and because of its history as one of the most important cities in Northeast France, Nancy acts as the cultural center of Lorraine. Its beautiful city center has parts that are UNESCO World Heritage sites. Landmarks include the incredible Place Stanislas, the Porte de la Craffe whose charm is almost unbelievable, the Arc de Triumphe, and the popular Parc de la Pepiniere.
The administrative capital, Metz, is quite unique due to its grand mix of architectural styles, and its center is built with a local limestone that gives it a mark of its own. Places not to miss include the Place d'Armes, which reflects the balance between powers; the Opera-Theatre, which is the oldest theater in France; the awe-inspiring Cathedrale St-Etienne; and the Saint-Pierre aux Nonnains, the oldest church in the entire country. As one of the greenest cities in France, Metz is also filled with numerous gardens and green spots, which makes it an incredible city to stroll around in.