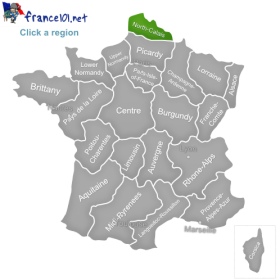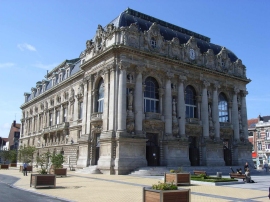 Calais_theatre - I, Bodoklecksel
[GFDL or CC-BY-SA-3.0], via Wikimedia Commons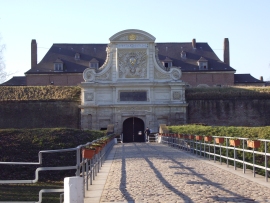 Citadelle_de_Vauban,_Lille - By Mary Poppins (Own work)
[Public domain], via Wikimedia Commons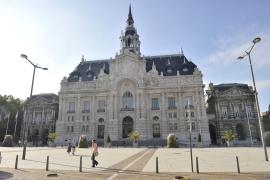 Hôtel_de_ville_(3) - By Mairie de roubaix (Own work)
[CC-BY-SA-3.0], via Wikimedia Commons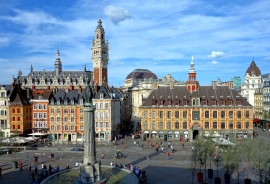 Lille_vue_gd_place - By Velvet (Own work)
[CC-BY-SA-3.0], via Wikimedia Commons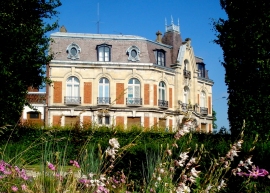 Summer_in_Arras - By Mjh134 (Own work)
[CC-BY-SA-3.0], via Wikimedia Commons
Perhaps because it is one of the coldest regions in France, visitors don't visit North-Calais as frequently as other regions. That does not mean, however, that this Northern region doesn't have a lot to offer.
Covering most of the French border with Belgium, and counting with both the English Channel and the North Sea, North-Calais offers a rich cultural history that sets it apart from the rest of the country. Its history as a former part of the Southern Netherlands, and its proximity to Belgium have heavily influenced the region's architecture, language, cuisine, and culture. Adding to that the great influx of foreign immigrants that have flooded into the region from various parts of the world throughout history, and it is not hard to understand what makes this region stand out.
Besides its interesting mix of cultures, North-Calais is paradise for history buffs that are interested in learning more about the World Wars. As an Eastern-border region, North-Calais suffered greatly in World War I and II. It was heavily bombed and largely destroyed in both wars, a history that has marked the geography of the region forever. In fact, the region has countless memorials, monuments, historical landmarks, and museums that are dedicated to commemorating these fateful events.
Cemeteries like the Etaples Military Cemetery in Etaples, and the Faubourg-d'Amiens Cemetery in Arras are both aesthetically beautiful and deeply touching. Memorials like the Vimy Memorial on top of Vimy Ridge, and the Thiepval Memorial are some of the most visited and are absolutely astonishing. For those looking for something a bit different, La Coupole, and the Grottes de Naours offer something you most likely haven't seen before. La Coupole is an underground bunker in Saint-Omer used by the Nazis to develop secret programs; and the Grottes are man-made caves that have played an important role throughout history, serving as a refuge for inhabitants during invasions and political turmoil. During World War I, the French used it as a hospital, and the Nazis later used it during World War II. Literary buffs will also appreciate a visit to Montreuil-Sur-Men, Victor Hugo's inspiration for writing his masterpiece, Les Miserables.
For those wanting to see something more cheerful, a visit to the cold, but beautiful Calais Beach is perfect. Nature lovers will love Cap Blanc Nez in Wissant, a place where you can go on a good hike, appreciate beautiful landmarks, and see Dover, England on a clear day. The Audomarois Marshes in Clairmarais are also a great place to see unique nature and do some rowing.
If what you want is a metropolitan experience, the regional capital, Lille, is the perfect place to go. The most popular things to do in the city are walking through the beautiful Old Lille, visiting to the Old Stock Exchange building, standing in the famous Grand Place, spending a day touring museums, and seeing the Opera and the Chamber of Commerce lit up at night. Because it has a large university, the city is quite lively and has a diverse student population.