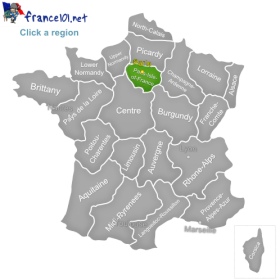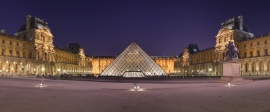 Louvre_Museum_Wikimedia_Commons - By Benh LIEU SONG (Own work)
[CC-BY-SA-3.0], via Wikimedia Commons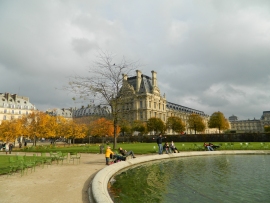 Paris_75001_Jardin_des_Tuileries_-_Grand_bassin_rond_fontaine_03 - By Freepenguin (Own work)
[CC-BY-SA-3.0 or GFDL], via Wikimedia Commons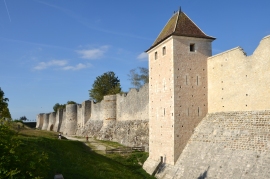 Remparts_de_Provins_format_jpg_DSC_0398 - By Pline (Own work)
[CC-BY-SA-3.0], via Wikimedia Commons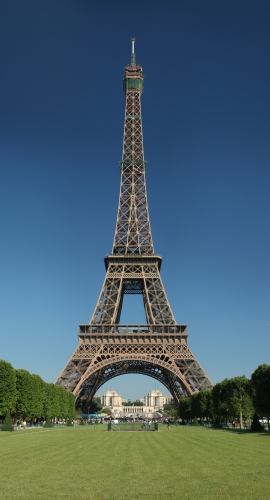 Tour_Eiffel_Wikimedia_Commons - By Benh LIEU SONG (Own work)
[CC-BY-SA-3.0], via Wikimedia Commons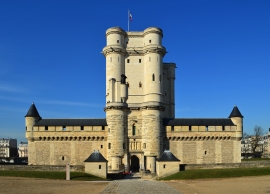 Vincennes_-_Chateau_02 - By Selbymay (Own work)
[CC-BY-SA-3.0], via Wikimedia Commons
Paris and its surrounding region don't need an introduction. As one of the most visited regions in the entire world, Ile-de-France has so much to offer, it's hard to decide what to do with the time your time there.
Paris is the shining gem of Ile-de-France. Its incredible museums, gorgeous streets, quaint restaurants, and world-famous landmarks are just some of the reasons why it is considered one of the most beautiful and most important cities in the world. Each one of its 20 arrondissements (neighborhoods) has something new and exciting to offer so that absolutely everyone is guaranteed to find something for them.
One of the most note-worthy things about Paris is its museums. Some of its most important museums are, of course, Le Louvre, where you can see classical art collections as well as works like the Mona Lisa; Le Pompidou, dedicated to modern art, and with a building that is just as interesting as the works it houses; and Musee d'Orsay, most famous for its breathtaking impressionist collection where you can see some of the most important impressionist works. These, however, are only a few of the amazing museums and collections you will find, as Paris also has museums like the Musee Dali, L'Orangerie, Musee Marmottan Monet, and many more.
The most well-known landmark in Paris is the Eiffel Tower, but a visit to Paris doesn't end after you have seen it sparkling at night. The Arc de Triumphe, the Tuileries gardens, the Sacre Coeur basilica, the Notre Dame cathedral, la Place de la Concorde, L'Opera Garnier, and many others match the Eiffel Tower in historical importance and beauty.
In fact, the entire city is a living museum, and getting lost or wandering around is guaranteed to take you on a tour full of sights that will surprise you. Paris is all about discovering little cafes, used book stores, bars where they host open nights on Sundays, beautiful parks, and places that don't always show up in guide books. It is about walking at night along the Seine and spending the day reading on benches, contemplating people and life as the day goes by.
Paris is quite different from the rest of its region, something which is definitely an advantage for any traveler who wishes to see different faces of France.
Around Paris you will find beautiful, quaint towns such as Giverny and Chartres, where you will be able to encounter old French architecture, a look into provincial French life, and amazing fresh food. You will also find palaces and castles like Versailles and Fontainebleau that will offer you some insight into the country's monarchical history as well as wonderful promenades, architecture to drool for, and gardens worthy of kings.
To contrast the history and architecture that the region offers, you can also head over to Marne-la-Valle where you will find France's Disneyland.
One thing is certain, wherever you go around this French region, you will find incredible beauty, great food, and a culture you will fall in love with.