0 Aquitaine Diaspora around the world
Our in-person family gatherings
Ireland's President Higgins family message
Our TEDx talk about family gatherings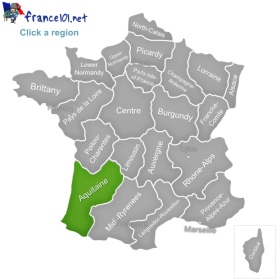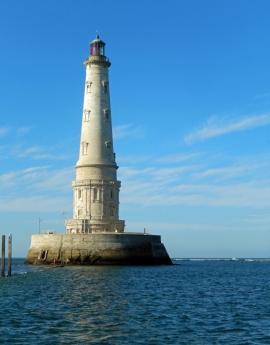 2014-09-27_Le_Verdon,_Gironde,_phare_de_Cordouan_(3) - By Selvejp (Own work)
[CC-BY-SA-4.0], via Wikimedia Commons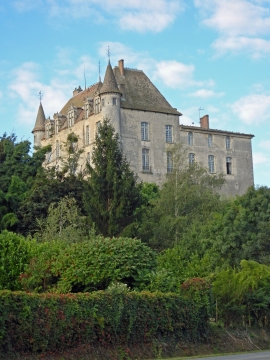 Castets-en-Dorthe,_Gironde,_le_château - By Selvejp (Own work)
[CC-BY-SA-3.0], via Wikimedia Commons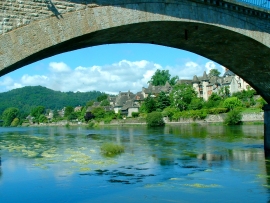 La_Dordogne_(986966164) - By OliBac from FRANCE (la Dordogne Uploaded by Jacopo Werther)
[CC-BY-2.0], via Wikimedia Commons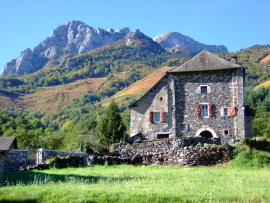 MaisonForteBorce - By Touriste (Own work)
[Public domain], via Wikimedia Commons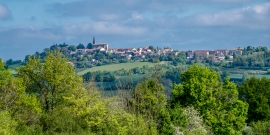 Montpezat-d'Agenais - By MLauba (Own work)
[CC-BY-SA-3.0], via Wikimedia Commons
Aquitaine is one of France's most incredible and diverse regions. With beaches, world-famous vineyards, 17th century UNESCO World Heritage sites, the tallest sand dune in Europe, the Pyrenees mountains, small towns, and everything in between, it has so much to offer it's difficult to choose what to see and where to go. The only thing that's sure is that it is a region you don't want to miss out on.
Aquitaine's capital and its most visited city is Bordeaux. A city that served as the country's capital twice and that gives Paris a run for its money. It is relatively small but has a large student population and many immigrants, so that it is incredibly diverse and lively. Its most famous landmark, Place de la Bourse, is a UNESCO World Heritage Site and one of the most beautiful remaining beacons of 17th century architecture in France. It is also a great place to try all the famous wine that is produced in this wonderful region (as well as wine from all around the world) since there is a wine bar at practically every corner!
Not far from Bordeaux are also places like the quaint medieval town of Saint Émilion, which is also a UNESCO World Heritage Site, and has some of the most visited vineyards in the world, or the relaxingly chic Arcachon where you can spend your days at the beach and eating fresh oysters. There is also Lacanau, a favorite place for surfers, the breathtaking Dune du Pilat, Europe's tallest sand dune, La Rochelle, with its medieval fortress and rocky beach, and evergreen pine forests.
If you venture a bit farther from Bordeaux, you will find places like the incredible Pyrenees mountain range, the perfect place for sports lovers, Biarritz, another surfer favorite, and Périgueux, where you can find Europe's only natural hammam. The entire region also has several farms, medieval villages, châteaus, natural parks, the list goes on and on and on!
Part of Aquitaine's charm is that it is also a region that you can visit year-round. Of course, if you're looking for sun and beach then summer is the best time to go, but no matter at what time of the year you plan your trip, you will always find something to do. During summer, Lacanau, La Rochelle, Biarritz and Arcachon will provide you with everything you need. During winter, the Pyrenees are a favorite spot for French people to practice winter sports, or to rent a cabin and read by the fireplace. The region has mild falls and springs so you don't have to worry about being unable to access most places during these seasons. Because there are cities as well as several natural parks, you can be sure there will always be something exciting to do.
It is also very easy to get to Aquitaine and move around the region. Bordeaux-Merignac is one of France's main airports, so you can fly into it from anywhere in the world. You can also arrive by train into Bordeaux or another main station like La Rochelle and Pau, and from there take trains into most other cities and places of interest.