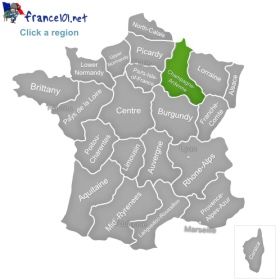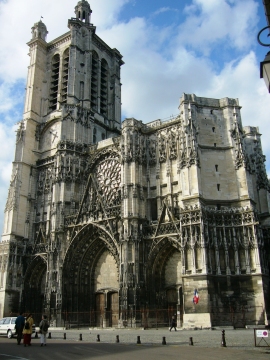 Cathédrale_de_Troyes_2006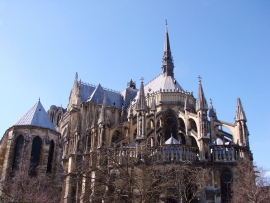 Chevet_cathédrale_Reims - By Vassil (Own work)
[Public domain], via Wikimedia Commons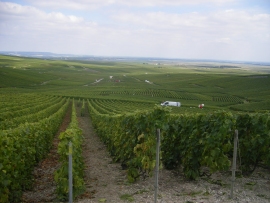 FR-51-Landscape5 - By Szeder László (Own work)
[GFDL or CC-BY-SA-3.0-2.5-2.0-1.0], via Wikimedia Commons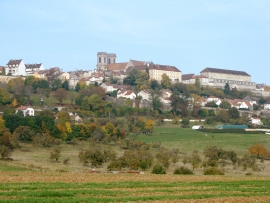 Langres_121008_2 - By Vassil (Own work)
[Public domain], via Wikimedia Commons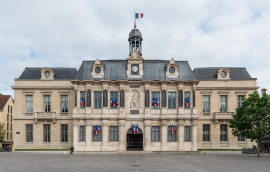 Maison_Commune_-_Hôtel_de_Ville,_Troyes_20140509_1 - DXR / Daniel Vorndran
[CC-BY-SA-3.0], via Wikimedia Commons
The relatively small and quiet region of Champagne-Ardenne has become famous around the world for the sparkling wine that carries its name. This Northeastern region that borders Belgium attracts visitors for many reasons, including its famous wine, beautiful small villages, delicious food, and historical sights.
Some of the best things to see in Champagne-Ardenne are, of course, its vineyards. The region's countryside is dotted with beautiful vineyards that look like a scene from a romantic 1940s movie. Depending on the season, you can visit some of these vineyards and see the process of making champagne first-hand, as well as do some wine tastings, all for the sake of learning of course!
Besides its vineyards, Champagne also offers a landscape decorated with beautiful villages with ancient houses that recount the region's and the country's complex and interest history. You will find medieval castles and churches all throughout the region, inviting you to look into the past.
The region's most visited cities are Troyes with its 16th century architecture and incredible cathedrals, Épernay with its champagne avenue lined with champagne houses, Châlons-en-Champagne, the regional capital, and Reims, Champagne's biggest city.
Reims is not only the biggest city of the region, it is also its most famous and most visited one. The city is most recognized for its cathedral, Notre Dame de Reims, which once served as the cathedral where the coronation of French kings occurred. Other must-see churches in the city are the Basilique Saint-Remi and the Chapelled Foujita, which are both also incredible even if they don't share a royal past with the Cathedral.
Though significantly smaller than Reims, the regional capital, Châlons-en-Champagne is also incredibly charming and beautiful. Like Reims, Châlons-en-Champagne counts with several churches that are sure to please all lovers of history and architecture. The Saint-Alpin church, Saint Etienne-s cathedral, and the Notre-Dame-en-Vaux whose history and beauty have earned it a UNESCO World Heritage Site status are landmarks every visitor to the city should see. Besides these churches, visitors should visit the Hôtel de Ville with its neo-classic style, the old town circus, a marvelous piece of architecture and history, and the Porte Sainte-Croix where Marie-Antoinette crossed as she came into the France, unsuspecting her tragic end. Given its location, Châlons-en-Champagne, as well as Reims, is perfect for a day trip or a weekend escapade from the bustle of big-city life in Paris.
Of course, no visit to a region in France would be legitimate or complete without a taste of the traditional and local cuisine. Luckily for all aspiring chefs and lovers of the culinary arts, Champagne has food it can be extremely proud of. Don't miss out on the Boudin blanc, a white blood-sausage (it's good, we promise!) that is a Christmas-time favorite, chocolate champagne corks (Bouchons de champagne), delectable coconut macaroons, and, for the braver food tasters out there, pig feet.
After discovering its beautiful villages, incredible churches, and delicious food, it is easy for anyone to realize that Champagne is much more than just champagne.